BEST TOUR PACKAGES NAINITAL AND KUMAON
BEST TOUR PACKAGES NAINITAL AND KUMAON
Vergomont hotel near Nainital offers some very unique and differentiated tour packages for guests who wish to explore the beauty of Nainital district and other destinations in Kumaon region. Based on your appetite for travel and adventure, we curate some great tour packages that will fit your time schedule and budgets. Most of these packages are family-oriented and allow ease of travel with kids and elderly.
We make the right recommendations for the best tour packages in Nainital, suggest best places to visit in Nainital district and beyond in case you are in the more for further travel in the hills.
We do not make any of our packages time schedule or hours bound as we wish you to relax and enjoy the moment and absorb the experience, rather than worrying about missing the lunch at 1pm…!
Vergomont team will take good care of you, no matter what. For further details and pricing on any of the tour packages near Nainital, please call us on +91-8383862028 or write to us on vergomontstay@gmail.com.
NAINITAL PACKAGE: 2/3 DAYS
Many of us have visited Nainital and been on the mall and other tourist locations that are advertised and covered by regular tour operators. We focus our tour on exploring nature, jungle trails, bird-watching, unearthing hidden gems, walks to historical buildings, hear the odd snippets and local folk-tales that one can hear only for the locals.
The trip will cover neighboring areas of Nainital, Pangot, Bhimtal, Naukuchiyatal, Sattal with a very flexible itinerary mapped to your time availability and interests.
The trip will truly define the best things to do in Nainital, make your aware of local culture and heritage of the historical towns close to our Vergomont homestay in Nainital. You will be accompanied by very experienced guides who are highly knowledgeable about local flora, fauna, birds and anything else that is special to this area.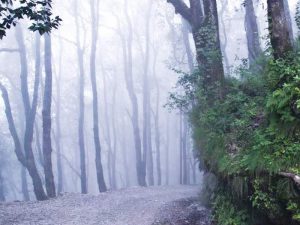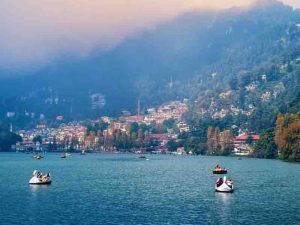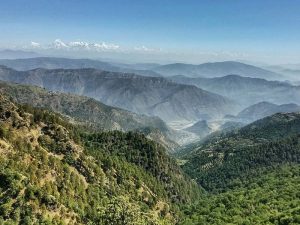 NAINITAL BIRD WATCHING PACKAGE: 3/5 DAYS
Nainital district is a birdwatcher's paradise. Vergomont hotel in Nainital offers some good bird watching tours in Nainital and surrounding areas for people who are interesting in bird-watching, from novice to expert level. Based on your requirement, we pick birding locations, duration and match you with skilled guides who will accompany you and share their expertise and experiences.
Nainital area's avian fauna boasts the Himalayan Kingfisher, Gourd Sunbird, Rufous Babbler, Buzzards, Woodpeckers and Parakeets. Popular birding spots here include Sattal, Corbett National Park, Pangot, Mukteshwar and Mahesh Khan. Mahesh Khan is teeming with Koklass Pheasant, Mountain Bulbul and Cuckoo.
Bird-watching is a great learning experience and one of the best hobbies to pick up and we will help you get started if interested with our tours or day-workshops matched your experience level.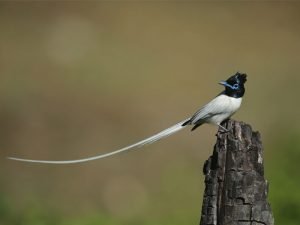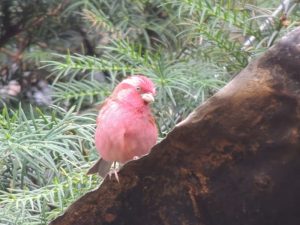 MUKTESHWAR / ALMORA / JAGESHWAR / KAUSANI PACKAGE: 4/5 DAYS
If you are in mood for little bit more adventure and have time on hand, Vergomont home stay has a highly recommended, experiential and unique tour package to offer. We take you on a journey slightly higher up in the hills to many mesmerizing and divine locations that truly make Uttarakhand the 'abode of gods'. You will notice how natural beauty and spirituality merges into a truly serene, blissful experience.
The trip will include travel to Mukteshwar and stay at our affiliate property, Oakridge Homes (www.oakridgehomes.in) where we offer cottages and villas in a very pristine and safe gated community. The location offers beautiful views and a great stay experience on its own. You can explore Mukteshwar and surrounding areas from this location. Mukteshwar offers highly scenic views of Himalayas, Oak forests, temples and an overall highly invigorating environment.
After exploring Mukteshwar, one can proceed for day trips to Almora, Jageshwar or Kausani based on preference. All these locations are about 80-100 kms from Mukteshwar and qualify for day trips. If you wish to stay overnight in any of these locations, we can arrange that too. The trip will comprise of beautiful village walks, treks, interacting with locals, temple visits and exploring any other hidden secrets in all these locations. You will be accompanied by our experienced guide all the time. This will certainly be a tour that covers the best places to visit near Nainital.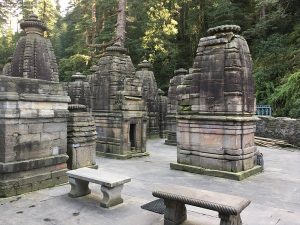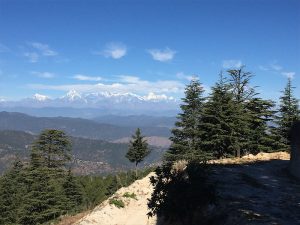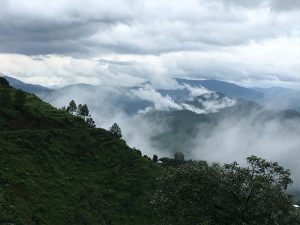 PITHORAGARH / MUNSIYARI / LOHAGHAT / PANCHESHWAR PACKAGE: 6/7 DAYS
If you wish to explore higher mountains of Kumaon and in mood for more adventure, we will arrange a fantastic tour for you that will take you north-wards towards Pithoragarh and other hill towns that are the north entrance to Himalayas with breathtaking Panchachuli range views and amazing treks that are all bordering Nepal/Tibet area. Treks to Om Parvat, Kailash – Mansarovar also start from this region. The degree of difficulty of this package will depend on your passion for adventure, ranging from easy comfortable low intensity activities to high stamina treks and mountain climbs based on your preferences.
Starting for Vergomont home stay in Nainital, we will first stop at our cottage property, Oakridge Homes ( www.oakridgehomes.in). The next morning, we proceed to the western Himalayan town of Pithoragarh, from where many options for travel open up for Munsiyari, Dharchula, Darma valley and many other locations that are bordering Nepal. This will be a very unique insight in the life of people living in border towns of hills. Your activities will range for treks, mountain climbing, exploring local culture and cuisines, and appreciating how nature maintains a precise ecological balance in such remote hill locations.
Other travel option from Mukteshwar is to go towards Lohaghat/ Abbot Mount/ Pancheshwar towns on Nepal border to enjoy the Saryu and Kali rivers excursions. It is a very peaceful and quaint location where one can engage in fishing, river rafting and visit to many famous temples.